The Los Angeles Artist Census (LAAC) is an artist-run research initiative that gathers and publishes data about the lives and practices of LA County visual artists.
Through surveys, interviews, and public programming, LAAC studies artists' experiences with affordable housing, income security, debt, education, and access to healthcare. LAAC also examines how intersectional identities pertaining to race, gender, age, queerness, and ability relate to disparities in quality of life and professional development among artists.
Inspired by socially engaged art projects such as Minerva Cuevas's Mejor Vida Corp and Rick Lowe's Project Row Houses, LAAC aspires to foster community and self-empowerment amongst artists in Los Angeles. We recognize that traditional data research is conducted from a position of false neutrality, and has a history of sustaining social inequities. As such, our research employs a mixed-methods approach that is creative, empathetic, democratic, and social. Inviting fellow artists to participate in the research process, we gather and publish data that is often overlooked or misinterpreted by the institutions that ordinarily conduct this type of research.
LAAC is the first quality-of-life survey conducted on artists in LA County, and is unique among any research done on artists in the United States.
---
Publication
The LAAC newspaper is our first publication of data, printed in the summer of 2022. With a run of 2,000 copies, the publication was distributed for free in art spaces throughout greater Los Angeles. 
Alongside presenting quantitative data from our Data Dispatch series, the publication features personal reflections, feelings, and experiences of local artists, commissioned works by Angel Alvarado, Ian Byers-Gamber, and York Chang that challenge the limitations of data research, and theoretical quotes from Trinh T. Minh-ha's work exploring power dynamics in knowledge production.
A Spanish translation of the publication can be found on our website, here.
The audio edition of the newspaper includes soundscapes recorded from around Los Angeles, audio descriptions of the artworks included in the print version, music by the Los Angeles Woodwind Skill Share (LAWWSS), and the voices of various artists who contributed to the LAAC.
Publication (Audio)
Click to listen
---
Reports
From April to December 2021, the LAAC released its Data Dispatch series, which comprised short and focused reports on local artists. These reports were distributed through our email and Instagram accounts and were based on data collected during our 2020 Artist Census. You can access the archive of these reports below.
---
FOUNDING DIRECTOR

Tatiana Vahan
PROJECT CONSULTATION

Corrina Peipon
Evan Kleekamp
Yelena Zhelezov
DESIGN CONSULTATION

Neil Doshi
MANAGING DIRECTOR

Cobi Krieger
DATA ANALYSIS

Eric Andrew Carter
Dr. Sara Constantino
2020 Census Commitees
QUESTION BUILDING

Agnes Bolt
Brenda Colonna
Catherine Azimi
Corrina Peipon
Emily Martinez
Eric Andrew Carter
Dr. Jessica DeShazo
Jordan Service
Matthew Lax
Dr. Sara Constantino
Tatiana Vahan
OUTREACH

Agnes Bolt
Amanda Maciel Antunes
Andrea Sisson
Andy Campbell
Celeste Voce
Corrina Peipon
Debra Scacco
Denisse Alanis
Emily Wing
Jacqueline Falcone
Janelle Ketcher
Jessica Li
Micah Rey (meyekərā)
Monica Fernandez Zuñiga
Sasha Fishman
Tatiana Vahan
RESEARCH

Cobi Krieger
Dr. Sara Constantino
Tatiana Vahan

PROMOTIONAL DESIGN

Apogee Graphics
---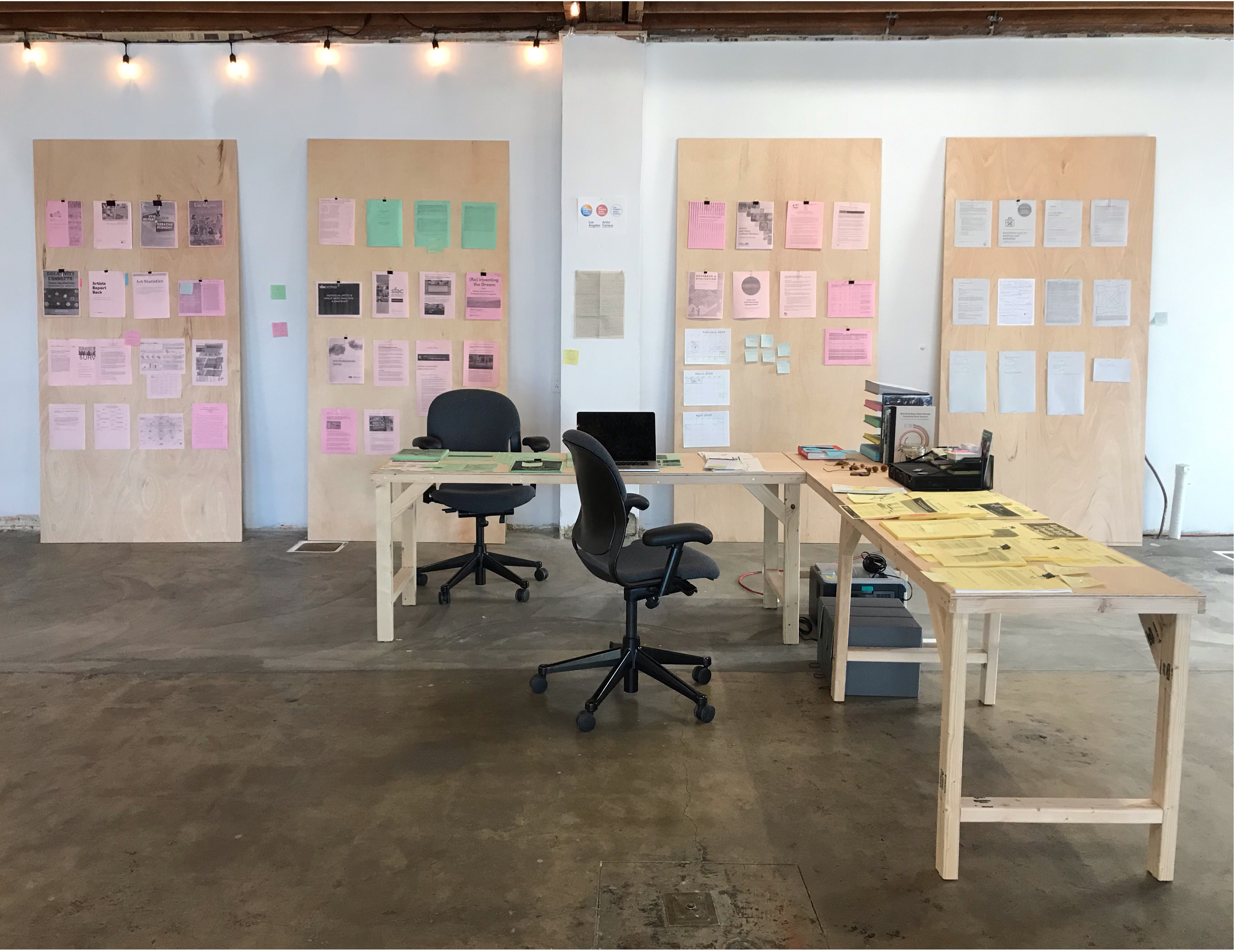 Los Angeles Artist Census Office at the ICA LA (2020).
---
Los Angeles Artist Census is a project of Fulcrum Arts' Emerge fiscal sponsorship program. All donations offered to the project are 100% tax deductible.