View the Quick Report →
Data plays an essential role in understanding the needs of a community. Currently there is little to no data on the financial situations of LA-based artists.
The Los Angeles Artist Census is a socially engaged, data research project that will identify and map the needs of local visual artists. This will help public and private funders to know where and how to allocate funding for artists and will provide public officials with the data needed to support policies responding to artists needs. It will also provide artists, art institutions, researchers, and the public with a clearer picture of what the current Los Angeles artist community looks like.
The Census survey was authored by a diverse group of local artists and contains questions pertaining to employment, healthcare, housing, debt, and demographics. Issues that are unique to LA-based artists, related to adjunct teaching, "no fault" evictions, student loan debt, and studio affordability, were also included. With local artists participating in all phases of the research process, we can provide data that is often overlooked or misinterpreted by the institutions that ordinarily conduct this type of research.
This project pragmatically responds to the expanding art scene in Los Angeles and the subsequent need for more support for artists in the county. It aspires to foster community and self-empowerment amongst artists whilst creating a public dialog about these issues. This work will directly impact the art communities in Los Angeles by creating a framework to address artists needs.
A report, comprehensive data table, and data visualization tool will be published online in the fall 2020, and available as a public resource for years to come.
---
ORGANIZED BY

Tatiana Vahan
RESEARCH CONSULTATION

Dr. Jessica DeShazo
DATA ANALYSIS

Eric Andrew Carter
Dr. Sara Constantino
PROJECT CONSULTATION

Corrina Peipon
Yelena Zhelezov
DESIGN CONSULTATION

Neil Doshi
PROMOTIONAL DESIGN

Apogee Graphics
Census Commitees
QUESTIONS BUILDING

Agnes Bolt
Brenda Colonna
Catherine Azimi
Corrina Peipon
Emily Martinez
Eric Andrew Carter
Jessica DeShazo
Jordan Service
Matthew Lax
Sara Constantino
Tatiana Vahan
OUTREACH

Agnes Bolt
Amanda Maciel Antunes
Andrea Sisson
Andy Campbell
Celeste Voce
Corrina Peipon
Debra Scacco
Denisse Alanis
Emily Wing
Jacqueline Falcone
Janelle Ketcher
Jessica Li
Micah Rey (meyekərā)
Monica Fernandez Zuñiga
Sasha Fishman
---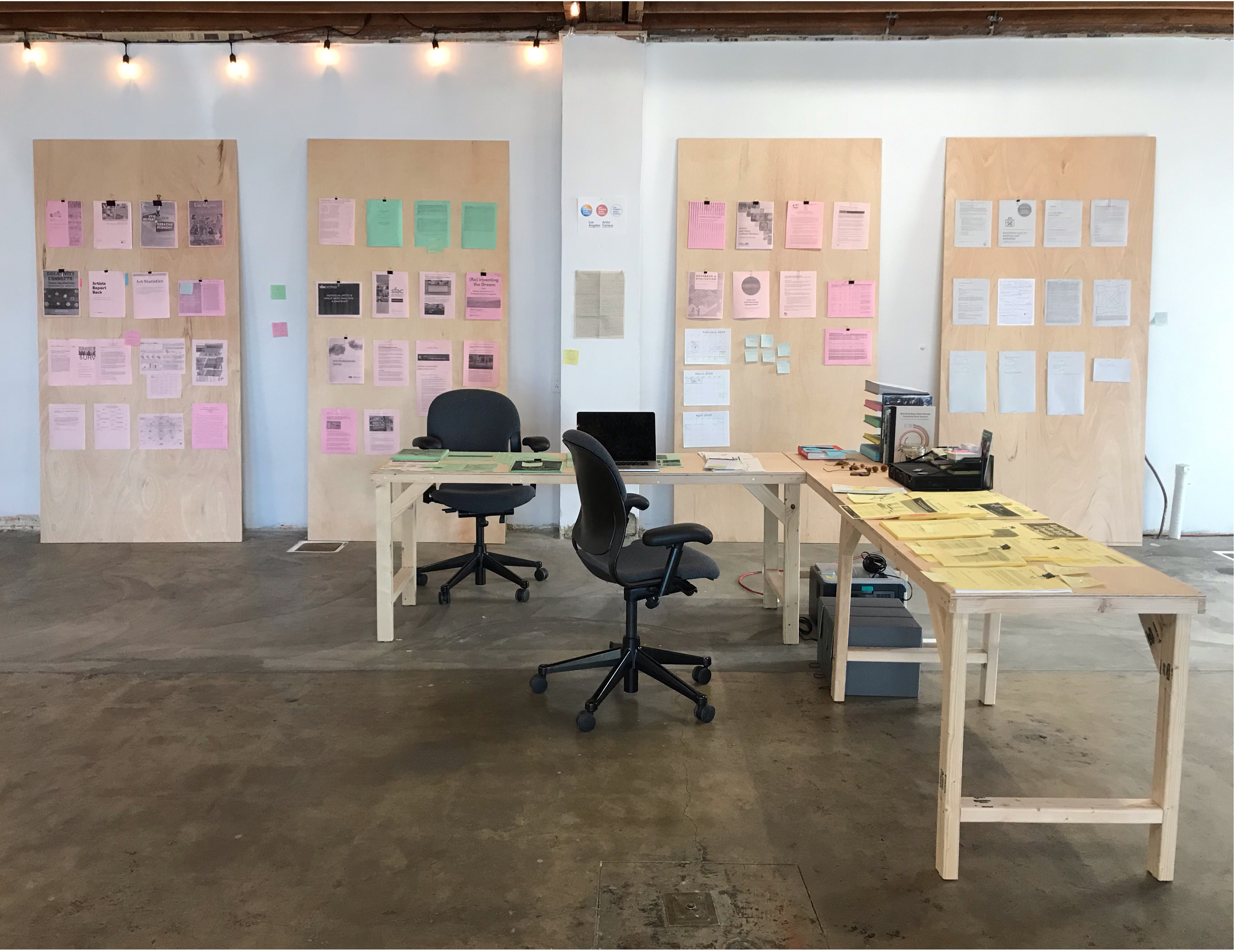 The Los Angeles Artist Census office is currently located at the ICA LA. For a virtual tour, visit here or email the census for a zoom or phone appointment.
---
Los Angeles Artist Census is a project of Fulcrum Arts' Emerge fiscal sponsorship program. All donations offered to the project are 100% tax deductible.